PACKAGING INSPECTION
A high-quality X-ray imaging is a necessity for the automatic identification and detection of packaging irregularities, on-line, of food products packaged in plastic (or aluminum, or carton) cups, trays, pouches, and the like.
The InnospeXion "HYMCIS" packaging inspection system is based on the newest and most effective X-ray technology, using a part of the X-ray spectrum not used in other X-ray systems.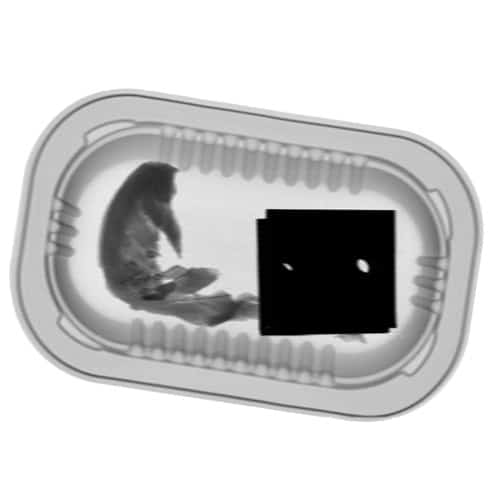 MAIN FEATURES
System detection capability:
Package measures @ 0.2 mm
Package damage detection
Correct & uncontaminated sealing
Correct product in package
Correct weight
Uncontaminated product
THE VALUE CREATION RELATES TO:
Instantaneous detecting signal of  packaging integrity conformity deviation

Avoiding production of defective packages

Eliminating call-backs

Avoiding leaking products during transport

Extending product shelf life

Safeguarding the consumer safety
PACKAGING INSPECTION – SYSTEM FEATURES
At line speed up to 27 m/min, or up to 180 samples per minute, the system automatically
detects and rejects packaging imperfections down to nanometer thickness ,
at less than 2 x 2 mm in surface area (minimum 5 mm damage extension for on-line applications).
Packaging materials are plastics, thin aluminum, carton, paper, and other low density/ low Z materials.
3 PACKAGES PER SECOND
Real-time and online inspection with instant automatic rejection
FOREIGN PARTICLES DOWN TO 0.3 MM
Foreign particles of (almost) any size in (almost) any kind of product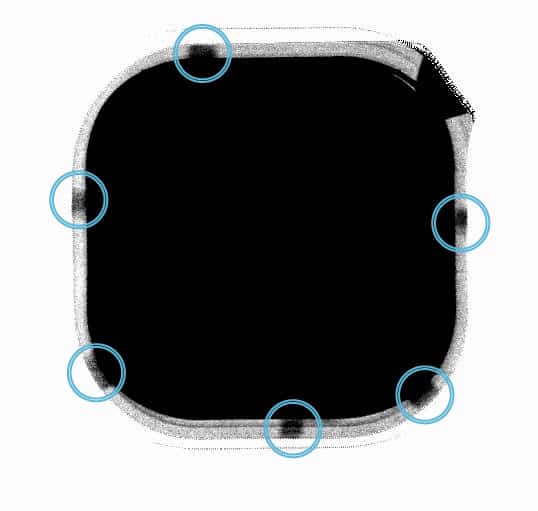 CONTAMINATION PREVENTION
Our X-ray systems help reduce the risk of spoilage and food poisoning
LOCATING DEFECTS
Along with automatic rejection, product flaws and defects are eliminated
APPLICATION AREAS
Automatic detection and rejection of: sealing imperfections, seal contamination, packaging integrity, and package content conformity.
Faulty packaging may be caused by a number of factors, including sealing defects due to the product, damage to the plastic cup, reels getting out of alignment, faulty materials, failure in processes, etc.
The problem is that such defects often are discovered only upon final handling. This leads to significant waste, loss of revenue, at best. At worst, the products reach the retailer shop, and ultimately the end user. This leads to callbacks, to potential accidents, and complaints that must be handled.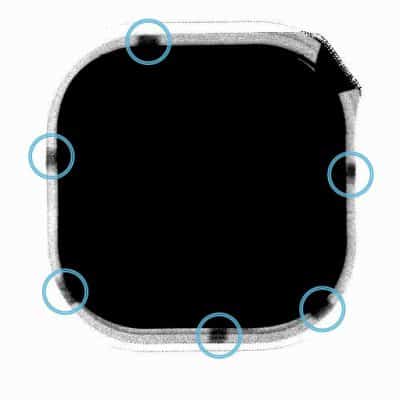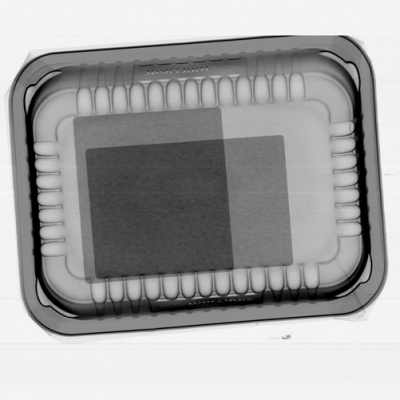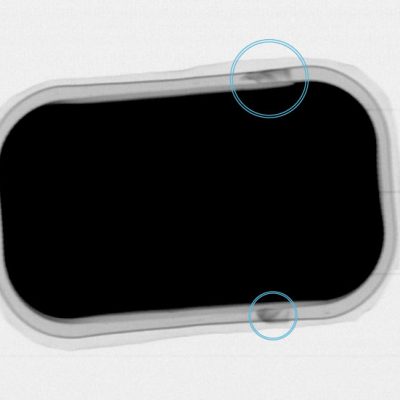 PACKAGING INSPECTION
CASE STORY
Danish seafood supplier, Bornholms A/S, wanted to ensure a very high quality standard of their large variety of new packaging containers, and therefore invested in an InnospeXion X-ray system.
Read the full story on how low-energy X-ray technology can bring substantial value through a seal inspection – packaging integrity system for plastic cans.