X-RAY SOLUTIONS –
OTHER INDUSTRIES APPLICATION
InnospeXion's X-ray solutions enable the usage for a large number of on-line inspection tasks – for example
involving aluminium, rubber, carbon fibers, glass fibers, reinforced polyester, plastic,
and other low-density materials.
We developed a unique real-time imaging technology implemented in all our X-ray solutions, based on using a part of the X-ray spectrum not used in other X-ray imaging systems.
Along with a very high image resolution of 0.1 mm, this innovation has unveiled a substantial improvement of the on-line detection capability. This, combined with a very high image read-out speed, enables the usage for a large number of on-line inspection tasks – for example involving food, aluminum, rubber, carbon fibers, glass fiber reinforced polyester, plastics, and other low-density materials.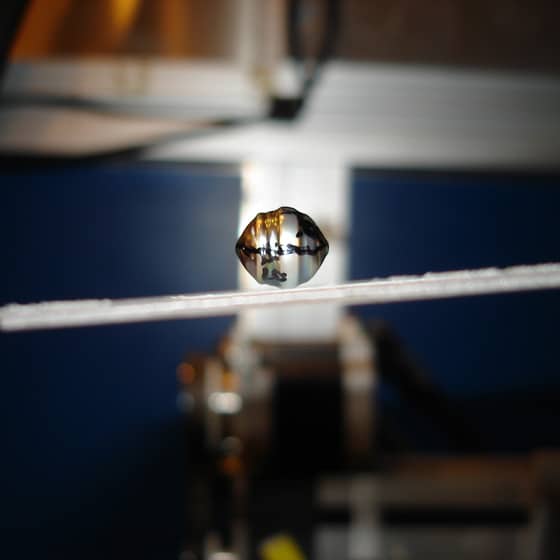 COATING & PIPES INSPECTION
COUNTERFEIT ELECTRONICS INSPECTION
EXTRUDED PRODUCTS
INSPECTION
ULTRA-FAST X-RAY SHUTTERS
WASTE & GARBAGE INSPECTION
InnospeXion manufactures tailored on-line, in-line, and off-line X-ray systems for various applications. Some are based on our very unique PLC controlled low-energy X-ray systems that provide very high resolution and image quality. This technology has proven
especially advantageous for the X-ray inspection online at high speed (up to 200 m/min)
of extruded products such as aluminum profiles, rubber, and plastic tubes,
polymeric composites, carbon fiber materials, etc.
APPLICATION AREAS
• The high contrast achieved at low energy X-ray imaging is relevant for many low-weight, low density, materials, such as CORK, FUR, insulating materials, sandwich structures, etc. For example, low-density natural materials (e.g. CORK) have properties relative to their structural variation which determines where they are best used.
• Electrodes and electrolytes used in BATTERY CELLS have properties that are based on their structure, its variation, thickness and distribution of elements. Process control and sorting based on X-ray Inspection may be a cost-effective step in the automation process.
• Microfocus X-ray technology with ultra-fast imaging is useful for many products where small tolerances are critical for the performance, lifetime, or safety of products. This is e.g. the case for ADVANCED BATTERIES, CAN SEAM QUALITY, LIGHT ALLOY CASTINGS, ELECTRONIC COMPONENTS (COUNTERFEIT ELECTRONICS), LAMP INSPECTION, NACREOUS PEARL INSPECTION , etc.
• The ability to sort mixtures using X-ray technology has been available for many years. Such sorting has mainly been based on the shape difference, or a very distinct density or composition difference, between the components of a mixture. Intelligent re-use of e.g. GARBAGE, HOUSEHOLD WASTE, ELECTRONICS, INFEED CONTROL FOR INCINERATION OR ENZYME DECOMPOSITION, etc.
• Non-destructive testing is a traditional area for X-ray imaging. InnospeXion provides tailored solutions for fast, real-time, imaging, typically of large structures like COMPOSITES (windmill fan blades), PIPE CORROSION, etc.
• X-ray imaging detectors are a vital part of a modern X-ray system. In addition to using these detectors in the InnospeXion systems, we develop and manufactures solutions for the QUALITY CONTROL OF X-RAY DETECTOR FABRICATION. These systems are based on a tailored X-ray shielding cabinet, a high stability X-ray source and an ULTRA-FAST RADIATION SHUTTER with an opening or closing time of 1 ms.
RUBBER HOSES: MANUFACTURING IRREGULARITIES DETECTION
CASE STORY
The ability to detect internal particles, inclusions, and holes in rubber hoses adds substantial value when the final product is free from risks of leakage or other defects. Read how our X-ray inspection method benefits the rubber hose production.